Finding the right and suitable pregnancy pillow is very important for a good and healthy sleep. But how you can choose the right pregnancy pillow for yourself.
Which pregnancy pillow is best for your body that is continuously changing and growing with time.
During pregnancy, your body feels tired and ready to crawl into bed, but when you do, your growing bump is there, creating a wedge between you and a good night's rest.
Lack of sleep is documented to have a lot of physical as well as psychological repercussions.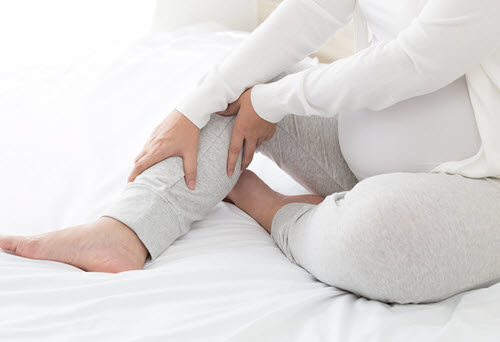 For pregnant women, who must remain stress-free to ensure the wellbeing of their baby as well as themselves, sleep is very important.
To quickly answer your question, the shape of your body along with the comfort of the body's needs, helps you to choose the right pillow for you.
The pregnancy pillow is just like a normal pillow but comes in different shapes, sizes, fabrics, and filling.
The primary purpose of all the pillows is to support a mother's growing belly and take the strain off her back and joints.
But, what works for one woman might not work for another. So, first, you have to understand your condition before making a decision.
So, let's check our how to choose a pregnancy pillow guide that helps you to make a decision.
How To Choose a Pregnancy Pillow?
To choose a pregnancy pillow that treats every part of your body – neck, thighs, back, and stomach, rib, hip, etc. Most importantly, you get a pillow that covers parts that will make you uncomfortable sleeping.
Such pillows cover you during all trimesters of your pregnancy.
1.) What Part of You Hurts When You Wake Up?
Waking up with a sore body is not the right way to start the day. This pain can quickly cause a bad mood and make simple movements, such as turning the head, ankle, shoulder, stomach pain.
In most cases, these body pain is as a result of your sleeping position, the type of pillow you are using, or other sleep problems. Most can be adjusted when you select the appropriate pillow.
Let tell you how?
Head and neck spend hours every night on your pillow. So, Pillows that do not support the head and neck properly can cause tension in the neck muscles and cause neck pain.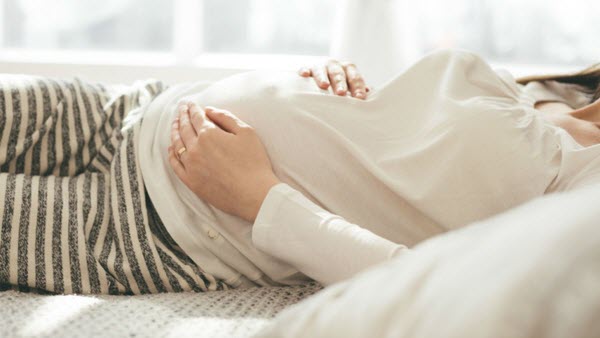 A feather pillow or memory foam can cause your head to be "buttoned" at night, creating a neutral backbone and a neutral neck.
Pain in the Back and Belly of the pregnant women can be resolved by using a pillow that supports Back N bally like U shaped pillow.
If your tummy is big in size, as usually in case of twin, then you need Pregnancy Wedge Pillow.
2.) I Sleep In That Way:-
A different person sleeps in a different way! Side sleeper, Tummy sleeper, Back Sleeper, etc.
If you sleep on the side, then try Boppy's Pregnancy Wedge is a large and sharp 4-inch foam wedge that helps relieve pressure on the stomach and back and thighs throughout the night.
Or you can use Boppy Side Sleeper.
Another useful feature is that it helps maintain spinal harmony and blood flow to the body.
Back sleepers: – Most of the back sleeper comes in U shape pillow.
It provides proper support who experience discomfort around their back.
The pillow also gives assistance for joint issues, sciatica, and even injury recovery.
Stomach sleepers: The Cozy Bump pillow is the best for stomach sleepers, and this product is designed to provide comfort and reduce backpressure.
The center of the open circle enters the mother's abdomen and allows safe sleep going forward when the spine relaxes, and the mother gets the necessary rest.
3.) How Big It Is & What is Your Body Size?
Having a large size pillow for a small size body or small size pillow for the large body does not make any sense. I'm right.
Every woman is different from another, and I believe each one needs special care.
That's why different types of pillows are designed to support your body in different ways.
Some women are very large in body, to support a large body you need a pillow that large in size.
If you buy a small size pillow maybe by mistake, then it will become very difficult for you to sleep because pillows are designed to cuddle your body so that it can support your body.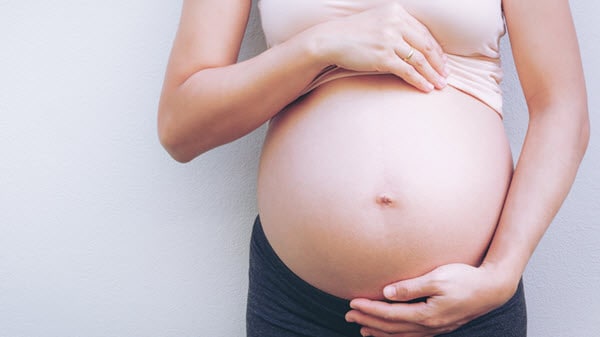 So evaluating the size of the pillow is a very crucial point to consider when you buy.
4.) What Filling Is Used In The Pillow?
The filling may be different from time to time with the pillow itself. The most commonly used filler is polyfills, which allows printing, airflow, and easy washing.
However, mother or memory micropellets are also popular among pregnant women because they match your body shape.
Usually, the bearing type determines the bearing type because each bearing can be used differently.
Some fillers tend to cause more noise when moving than others.
Some people don't mind the noise, and others don't like pillows that writhe or rustle when you sleep in the middle of the night.
If this is the case, pay attention to the choice of fillers and fabrics to avoid excessive stress.
Memory foam:
Polyester Fiber Filling:
Styrofoam ball filling:
Micro-bead filling:
Natural and organic filling:
5.) Removable Cover & Easy To Wash
Some colors are easily stained and sweaty and change color. For hygienic reasons, use washable and anti-dirt cloth. The outer shell must have a zipper so you can take it off to be washed.
Cleanliness is an important aspect to consider during pregnancy.
During pregnancy, a lot of sweat is produced, which is absorbed by the pillowcase.
With removable pillowcases, you can keep your pillow clean and keep it clean.
There are also pillows that are easily washed by hand, and some that need to be cleaned chemically.
However, most customers say that it is very convenient to be able to remove the pillow on the machine.
6.) I Fit In That Type of Pillow
Twins or more:- U-shaped pillows are most recommended for women who are pregnant with twins because their stomachs are more prominent and more substantial pillows provide better support.
Many mothers love the versatility that the Queen Rose pillow offers. It can be folded for lounging or wrapped around for arm support or to cradle during nursing.
Best of all, there are so many positions you can use during pregnancy sleep to help ensure you get a good night's rest.
Plus-sized women:- C-shaped pillows are ideal for plus-sized women.
The design of the pillow will allow you to fit in comfortably.
PharMeDoc is symmetrical so you can fold to create a comfortable lounging surface.
Compared to other pillows, this one has a more comprehensive, low loft so you can create a nest-like sleep surface that supports your belly and back.
It's also long enough to provide a cover for your neck, head, and legs.
Petite women:- The total petite body pillows are perfect for short women.
I hope you found our " how to choose a pregnancy pillow" guide informative and useful that helps you to make a valuable decision in the future.
Final Word
There is no single pregnancy pillow that will apply universally to pregnant women. Just like every pregnancy is different, the pillow is different.
If you want to choose the best pregnancy pillow, take it seriously.
Determine which pillow type is best for your needs and see its main features. Extra pillows, especially for the belly, or heating or cooling packs are always an added advantage.
Your body can get really sore and for those days these extra features can help achieve the extra comfort necessary to get uninterrupted and painless sleep.
This helps you make the right choice for you, but if you want to know what we recommend to buy, then check our list of the best pregnancy pillow of 2020.
Best Pillow for back pain
Best Pillow for side sleeper
Best Pillow
Now, it's your turn, let us know how you like our "how to choose a pregnancy pillow" guide and which pillow you are planning to buy and why,
Put your answer in the comment box and let me know if you have any other questions. Don't forget to share the article because sharing is caring.
Sakshi Patel
Senior Content Writer
Sakshi Patel is a busy Mom who enjoys spending most of her time with her cute daughter and a pet dog. She joins us as a senior content writer, and because of her creative writing style, has become our top-rated content writer